Overview
Import files from other apps (Photos, Messages, email, etc...) for playback in Infuse (iOS only).
Usage
Step 1. Locate the video in and choose the 'Share' option.

Step 2. Scroll down and select the 'Save to Files' option.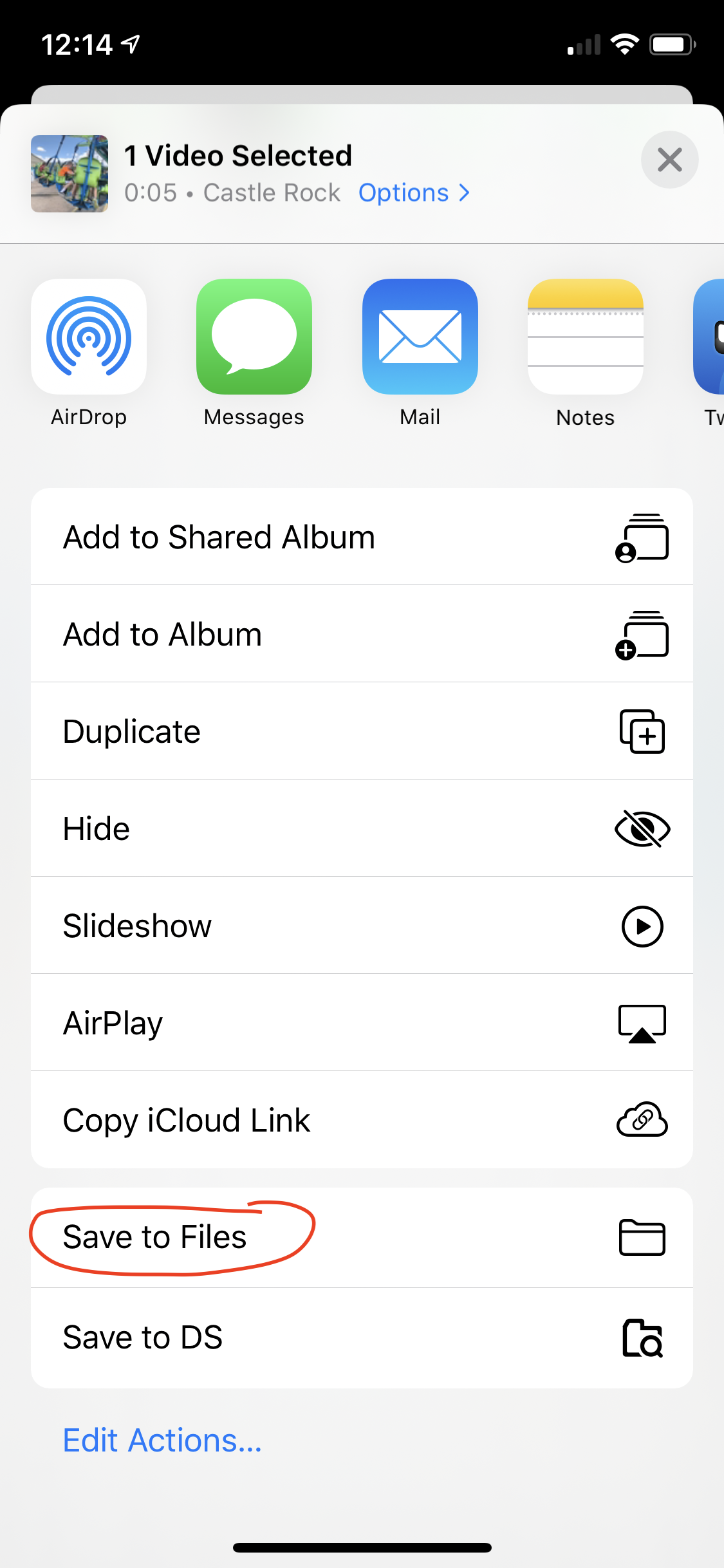 Step 3. Navigate to 'On my iPhone' (or 'On my iPad'), select 'Infuse', then hit 'Save'.