Downloading files from within Infuse
Step 1. Locate the video to be downloaded, open the details view, tap the 3 dots, and then tap the Download icon option to start the transfer.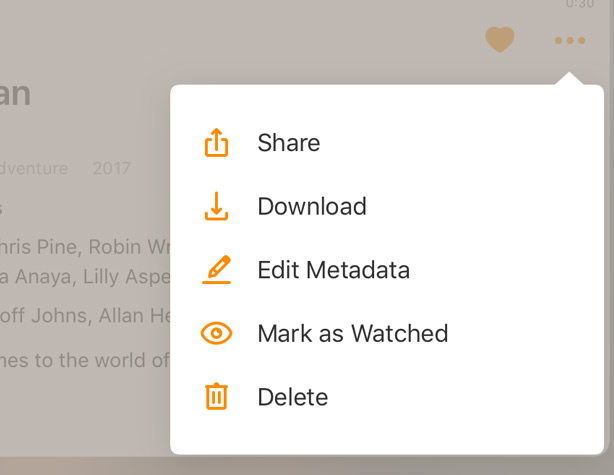 Step 2. The progress can be viewed in the upper ticket area, or on the Infuse home screen.
Note: Infuse will also download any matching subtitles you have, automatically.