Use Mac File sharing to transfer files to Infuse via Wi-Fi or USB cable.
Note: The steps below are for macOS 10.15 and later. For earlier versions, the same process can be done through iTunes.
Step 1. Open a new Finder window, and select the device you wish to add videos to from the sidebar.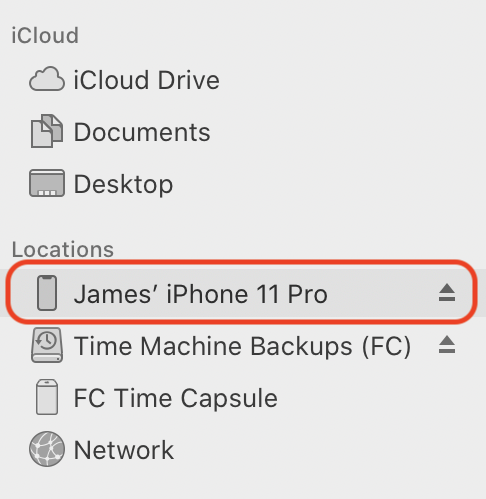 Step 2. Select the Files tab.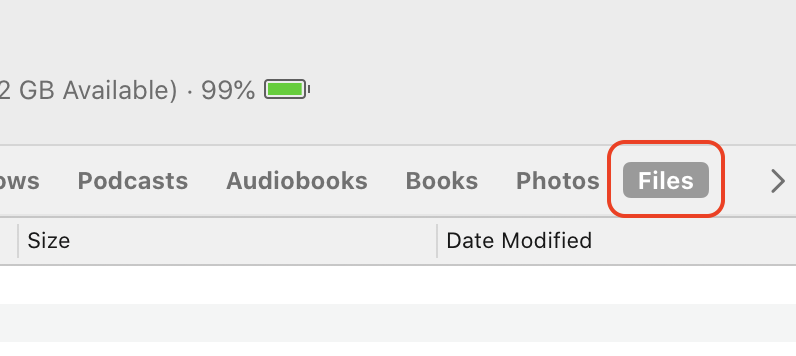 Step 3. Drag any videos or folders you wish to transfer onto the Infuse item in the list. Existing videos can be deleted by highlighting them, and tapping the delete key.