Overview
To help troubleshoot an issue, sometimes it can be helpful to submit diagnostic log from your device.
How to Submit Logs
On iOS or macOS, tap the Email Us option found at the bottom of the Infuse Settings/Preferences menu.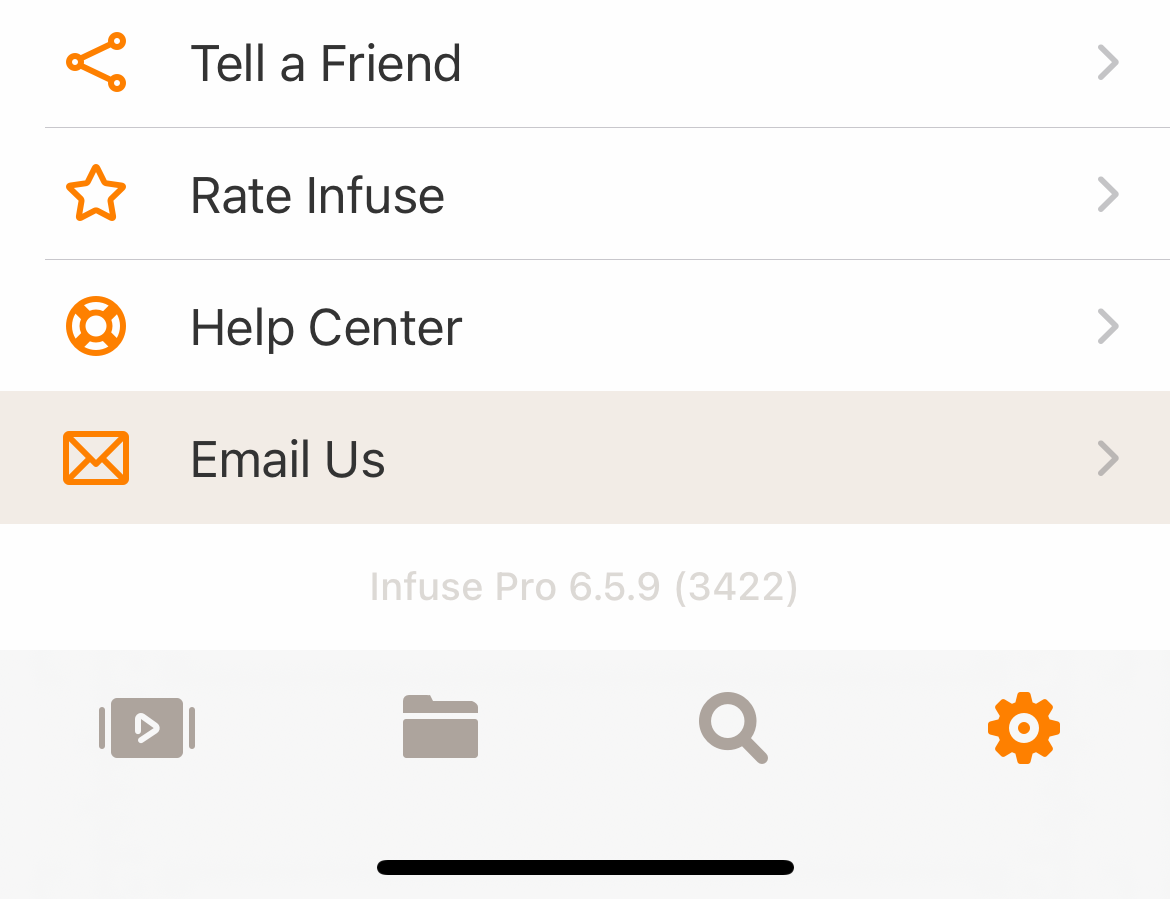 Note: Sending an email from within the Infuse app will automatically open a support ticket, so please include a few notes about the issue you are seeing when sending the email (or if you already have an open support ticket you can reference the existing support ticket number).
On Apple TV, the option to submit logs can be found in Infuse > Settings > Submit Diagnostics.
After submitting your logs, please send in an email to the address shown, reference the unique code displayed on the Apple TV, and include a few details about the issue you are running into.