Library is a way to group videos from multiple shares together by type, and browse using a set of Smart Filters.
Setting up your Library
Step 1. After setting up a share and adding one or more folder as Favorites, you can select which folders to include in the Library.
By default, will include all the folders you have selected, but you can manage these if needed through Settings > Library. Place a checkmark next to any favorites want Library to index.
tvOS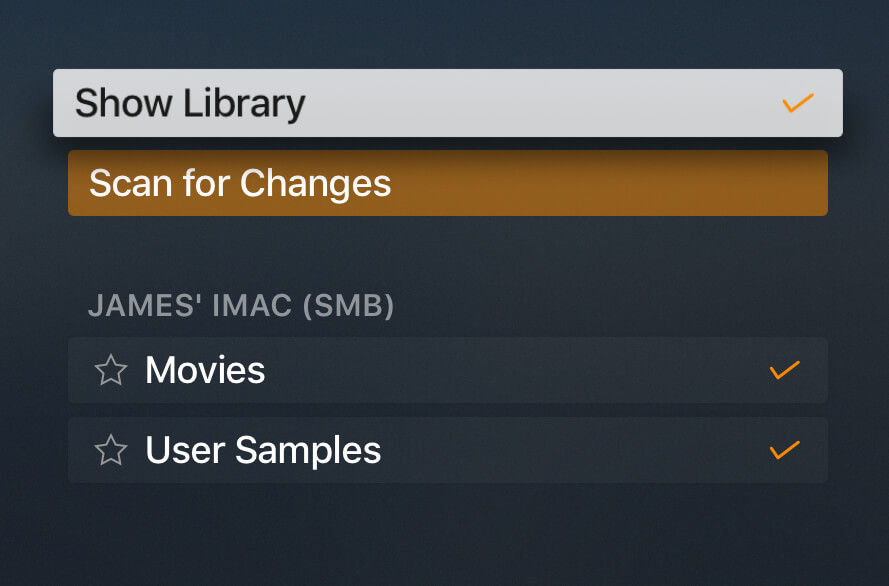 iOS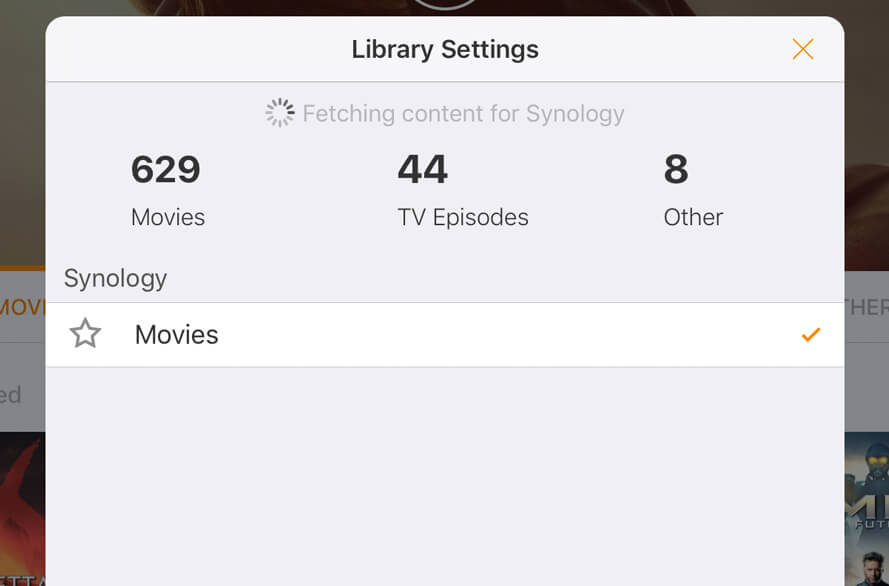 Step 2. Once Infuse has completed its initial scan, you can browse your videos through the Library icon on the home screen. Everything will be neatly grouped by category.
tvOS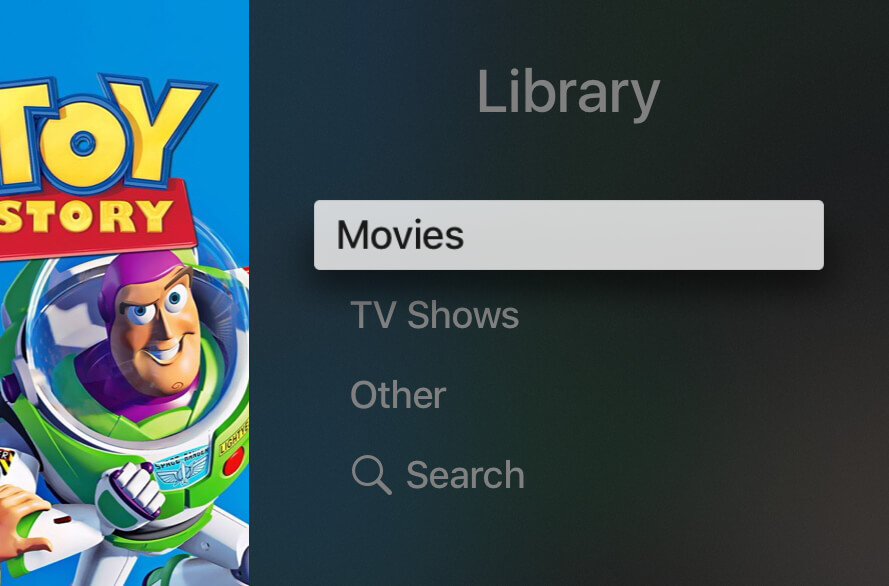 iOS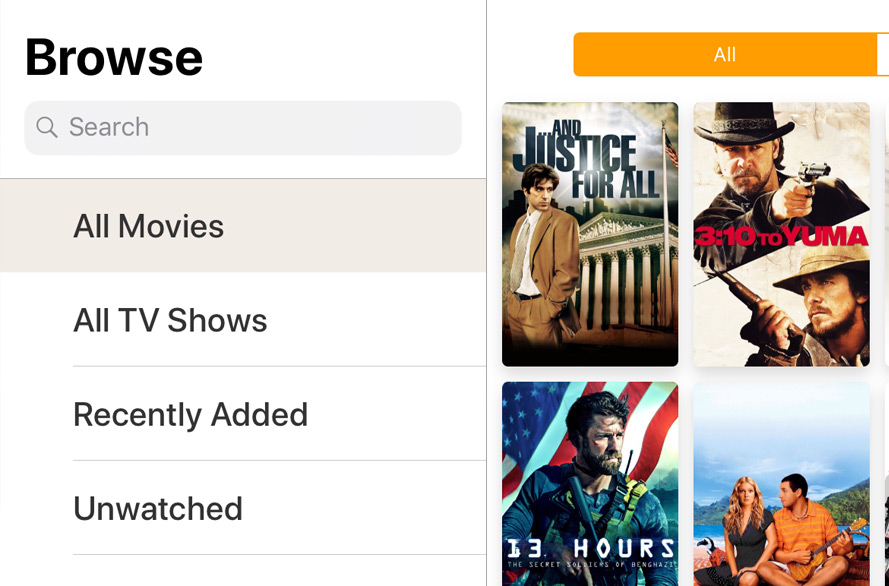 Step 3 (Apple TV only). Once you are happy with how the Library is working, you can hide your folder based Favorites from the home screen. This is done by long-pressing on a Favorite and selecting the Hide Favorite option. Hiding a Favorite removes it from the home screen, but allows it to remain included in the Library. Note: Favorites can be unhidden through the Settings > Shares menu.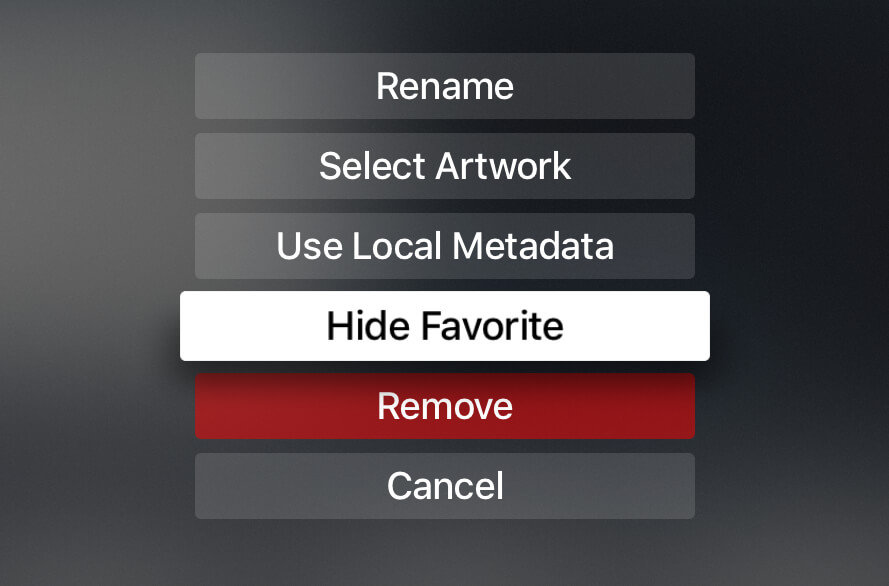 Adding Library categories as Favorites (Apple TV)
Step 1. You can customize what is displayed on the home screen by adding new Favorites from any category in the Library (E.G. All movies, family genre movies, recently added TV shows, etc...). To do this, navigate to the Library icon, navigate to the category you wish to add, and long-press on it to add as a Favorite.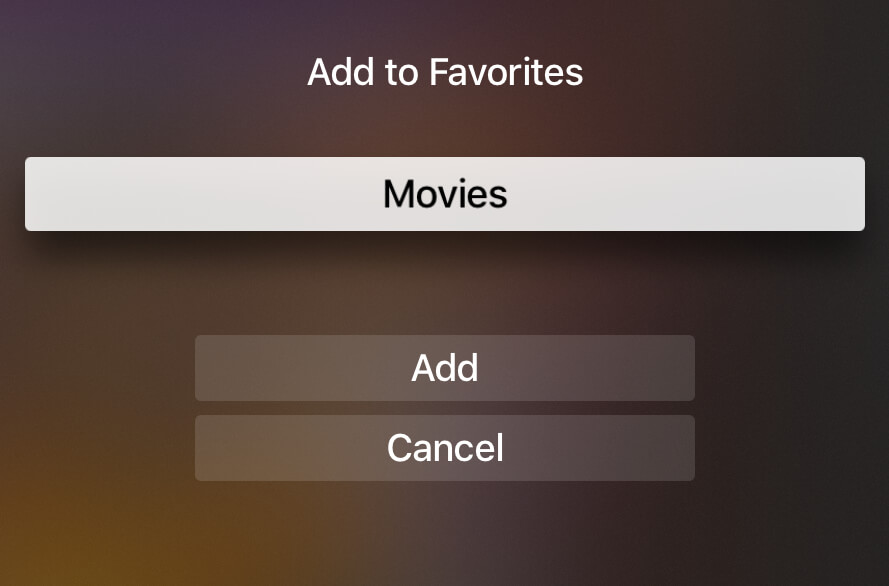 Step 2. You'll then see the selected category right on the home screen.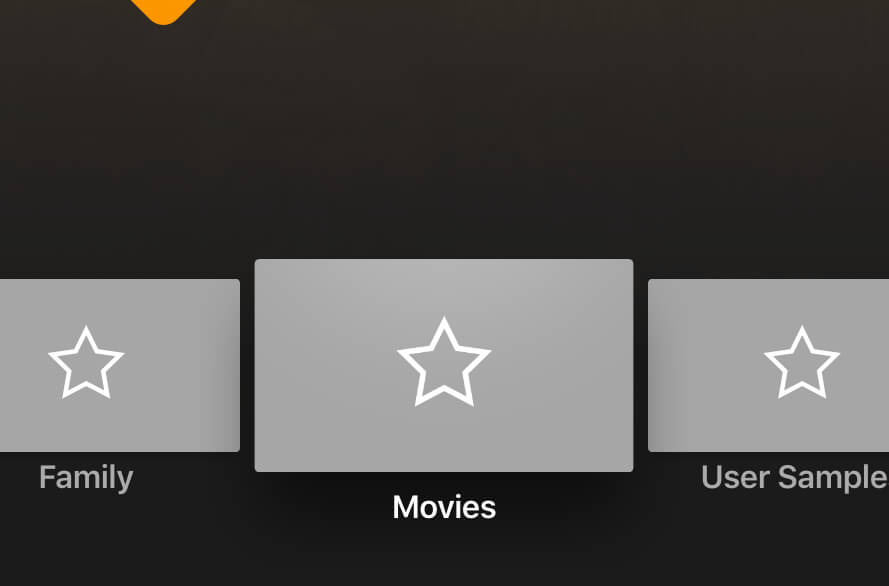 Add custom artwork for Favorites (Apple TV)
After your Favorites have been added to the home screen, you can add custom artwork to make them really pop. Custom artwork should be 1920 x 1080 in size, and a number of user-created images can be found here.
Step 1. To add artwork for a Favorite, long-press on it and choose the Select Artwork option.
Step 2. You can now browse for the artwork you wish to use, and preview how it will appear on the Favorite icon.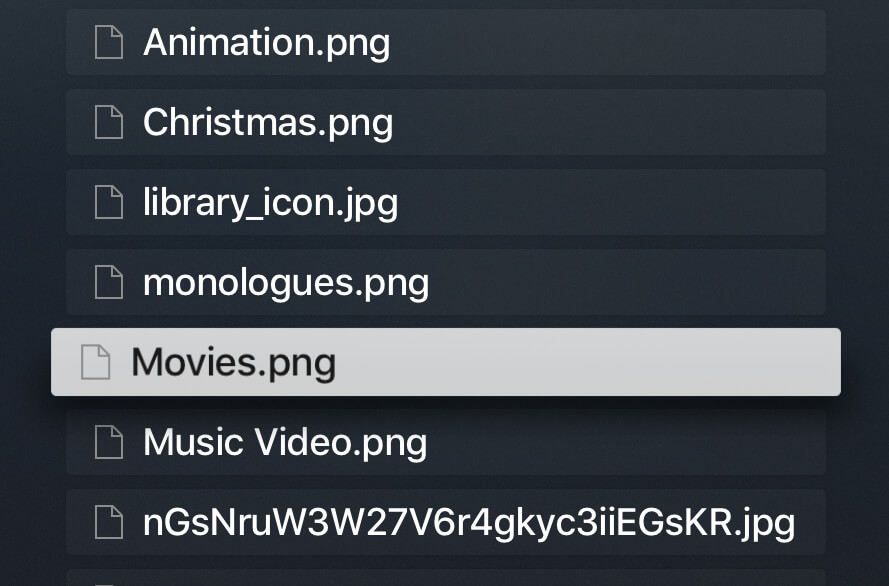 Step 7. Your selected artwork will now appear in place of the standard Favorite icon!